[Download] Plant Systematics by Gurcharan Singh PDF Book 3rd edition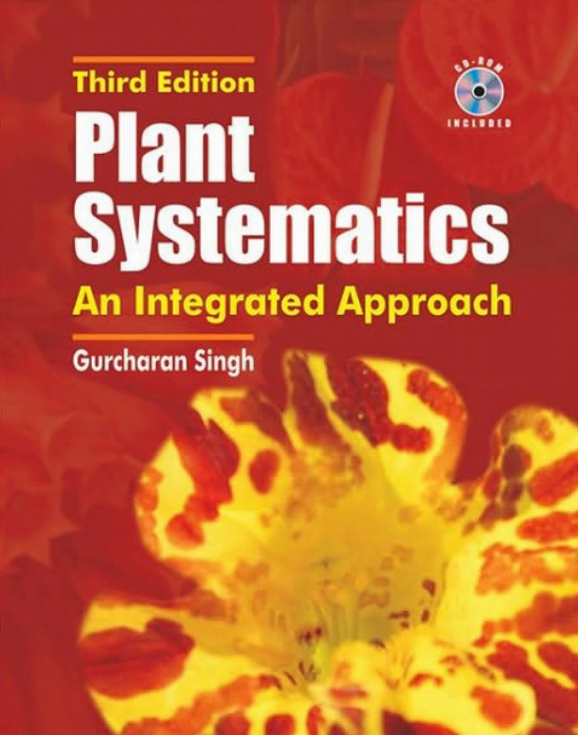 Download Plant Systematics by Gurcharan Singh PDF Book 3rd edition is one of the best books that any life science teacher and student can use for a better and clear understanding of plant taxonomy and systematics. Plant Systematics by Gurcharan Singh PDF Book is mostly popular because of its angiosperm taxonomy content in the book. Especially the way the author has described all the angiosperms families and their characters. The book has made understanding of basic to the advanced concepts too effortless and vivid.
The download link is at the end of this article, you can directly go there and download the Objective BIOLOGY for NEET [Download] Plant Systematics by Gurcharan Singh PDF Book 3rd edition and but it is recommended that before downloading the book you should read about it, to get the most out of the book. 
Plant Systematics by Gurcharan Singh PDF Book
About Plant Systematics by Gurcharan Singh PDF Book:
Name: Plant Systematics
Edition: 3rd
Publication: Science Publishers
Pages: 716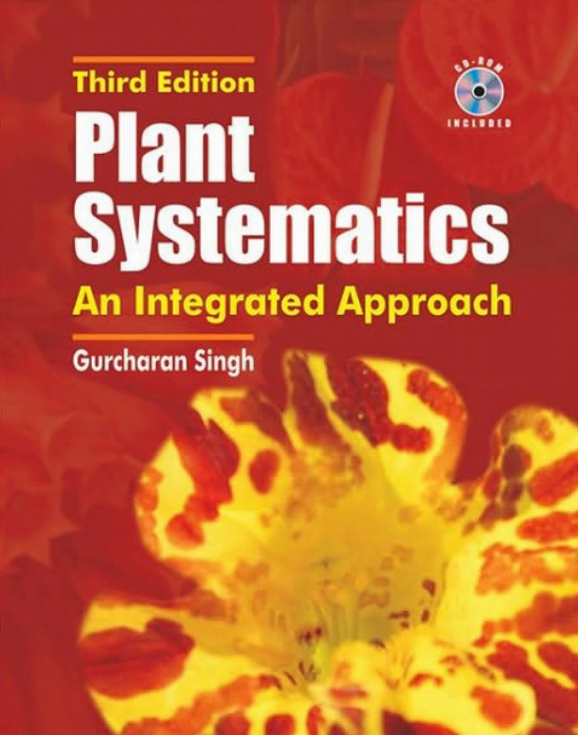 About The Author:
GURCHARAN SINGH
He is a retired Associate Professor from the University of Dehli and working in the field of taxonomy, environment and ecology. He is the author of books on Ecology, plant systematics and economic botany and 12 more. While walking about the research he has published about 42 research papers. he retired from SGTB Khalsa College, University of Delhi, India. he also has published 6 new species. Nowadays he is helping many students and plant enthusiasts for the process of identification on online platforms.
About The Plant Systematics by Gurcharan Singh PDF Book:
This third edition of integrated information on Plant Systematics has largely been influenced by the developments of the first few years of the twenty-first century. The past two decades have seen the development of new tools of biotechnology, vigorous utilization of molecular data in understanding phylogeny, and redefining affinities and arrangements of plant groups. Recent years have also seen the disappearance of gaps between numerical and cladistic methodologies,
and integration of the former into the latter for a complete understanding of phylogenetic relationships.
These trends have largely influenced the combination of numerical and cladistic methods under one chapter, and enlarged discussion on Molecular Systematics, discussing new concepts, tools and recent achievements. New chapters on Pteridophytes and Gymnosperms have been added for a complete understanding of the systematics of vascular plants.
It is being increasingly realized that actual photographs of plants and plant parts enable a better understanding of taxonomic information, the trend usefully exploited by recent publications by Simpson (2006) and Judd et al. (3rd ed., 2008). The present edition incorporates more than 500 colour photographs of plants from diverse families of plants. High-resolution images of these as also the additional plants have been provided in the CD-ROM being supplied along with the book, latter including 772 photographs.
The recent internet revolution has greatly helped in propagating taxonomic information, with numerous searchable databases, online programs for identification and data analysis available for ready reference. The information concerning these has been included at appropriate places in various chapters for easy utilization. In light of this, the separate chapter on the web has been omitted. The outputs of computer programs, especially used in molecular studies and the construction of phylogenetic trees have been included based on actual or hypothetical data. This will acquaint readers with the handling of raw data and working of computer programs.
The author has attempted to strike a balance between classical fundamental information and the recent developments in plant systematics. Special attention has been devoted to the information on botanical nomenclature, identification and phylogeny of angiosperms with numerous relevant examples and detailed explanations of the important
nomenclatural problems. An attempt has been made to present continuity between orthodox and contemporary identification methods by working on a common example. The information on methods of identification using computers has been further enhanced to help better online identification.
Content:
Sr. No.
Name of Chapter
Page No.
1
PLANTS, TAXONOMY AND SYSTEMATICS
1–14
2
BOTANICAL NOMENCLATURE
15–45
3
HIERARCHICAL CLASSIFICATION
46–55
4
DESCRIPTIVE TERMINOLOGY
56–90
5
PROCESS OF IDENTIFICATION
91–127
6
VARIATION, BIOSYSTEMATICS, POPULATION GENETICS
AND EVOLUTION
128–148
7
TAXONOMIC EVIDENCE
149–209
8
DEVELOPING CLASSIFICATIONS
210–264
9
PHYLOGENY OF ANGIOSPERMS
265–296
10
SYSTEMS OF CLASSIFICATION
297–358
11
FAMILIES OF PTERIDOPHYTES
359–383
12
FAMILIES OF GYMNOSPERMS
384–406
13
MAJOR FAMILIES OF ANGIOSPERMS
407–678
REFERENCES
669–702
INDEX
703–742
Table of content: Plant Systematics by Gurcharan Singh PDF Book 3rd edition
Disclaimer: We are not providing any copyrighted PDF material here. We just provide the already available book material link for students and life science enthusiasts who can not afford the book.
Do comment below if you like Plant Systematics by Gurcharan Singh PDF Book 3rd edition blog and if this blog helped you, it means a lot and will give us the energy to work with the same enthusiasm in future! This is it for today. See you in the Next article, Thank you!
You will also like :
If you want important notes and updates about exams on your mobile then you can join SACHIN'SBIOLOGY on Instagram or Facebook and can directly talk to the founder of Sachin's Biology and Author of biologywala.com Mr Sachin Chavan M.Sc. NET JRF (AIR 21) GATE SET.