[Free] CSIR NET Life Science Online Mock Test 1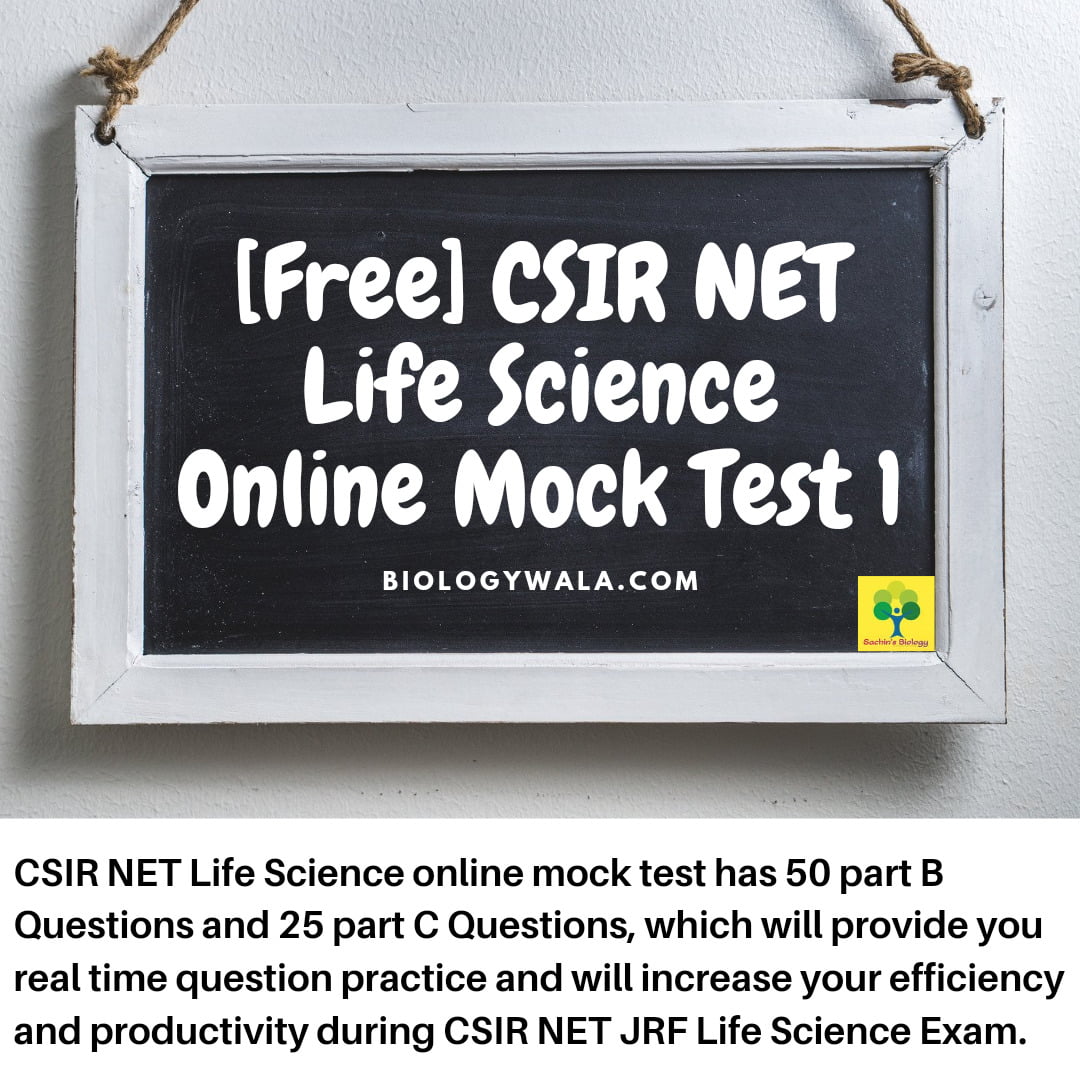 CSIR NET Life Science online mock test has 50 part B Questions and 25 part C Questions, which will provide you real-time question practice and will increase your efficiency and productivity during CSIR NET JRF Life Science Exam.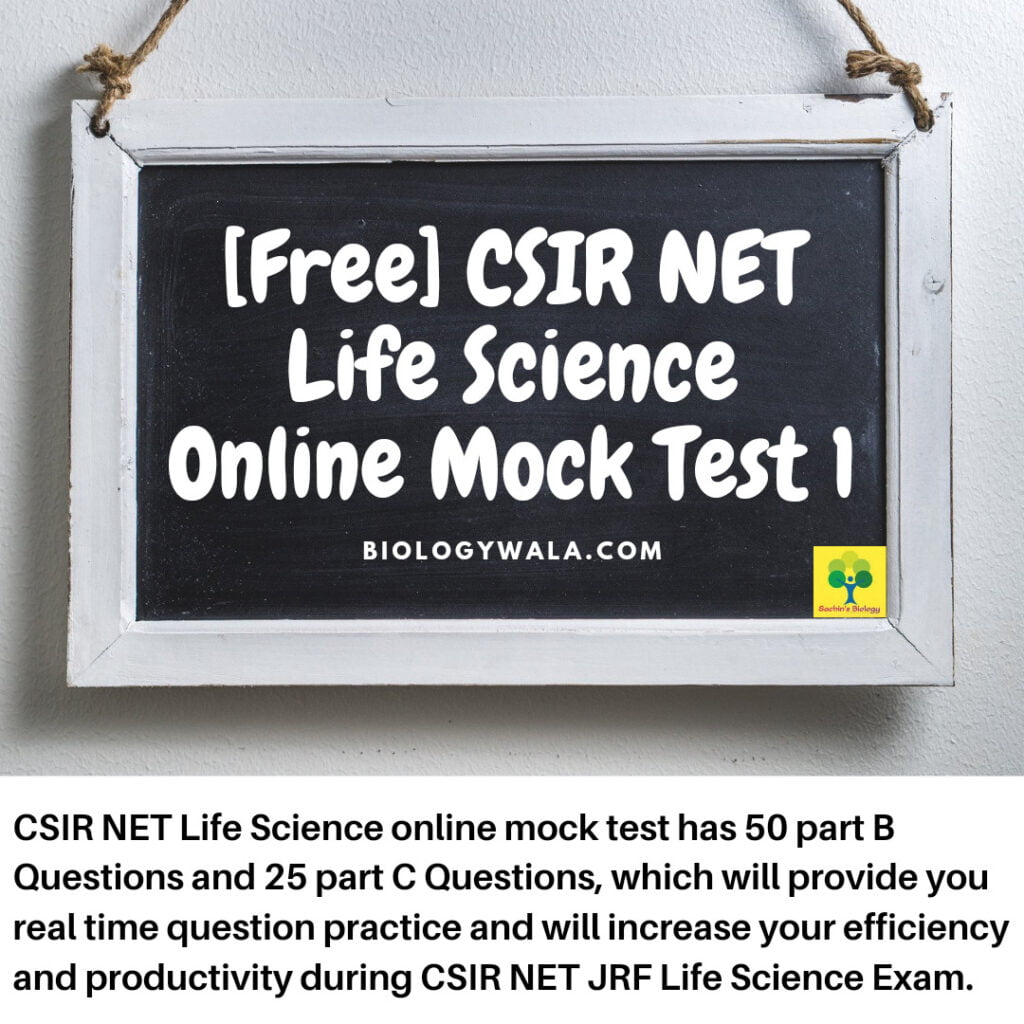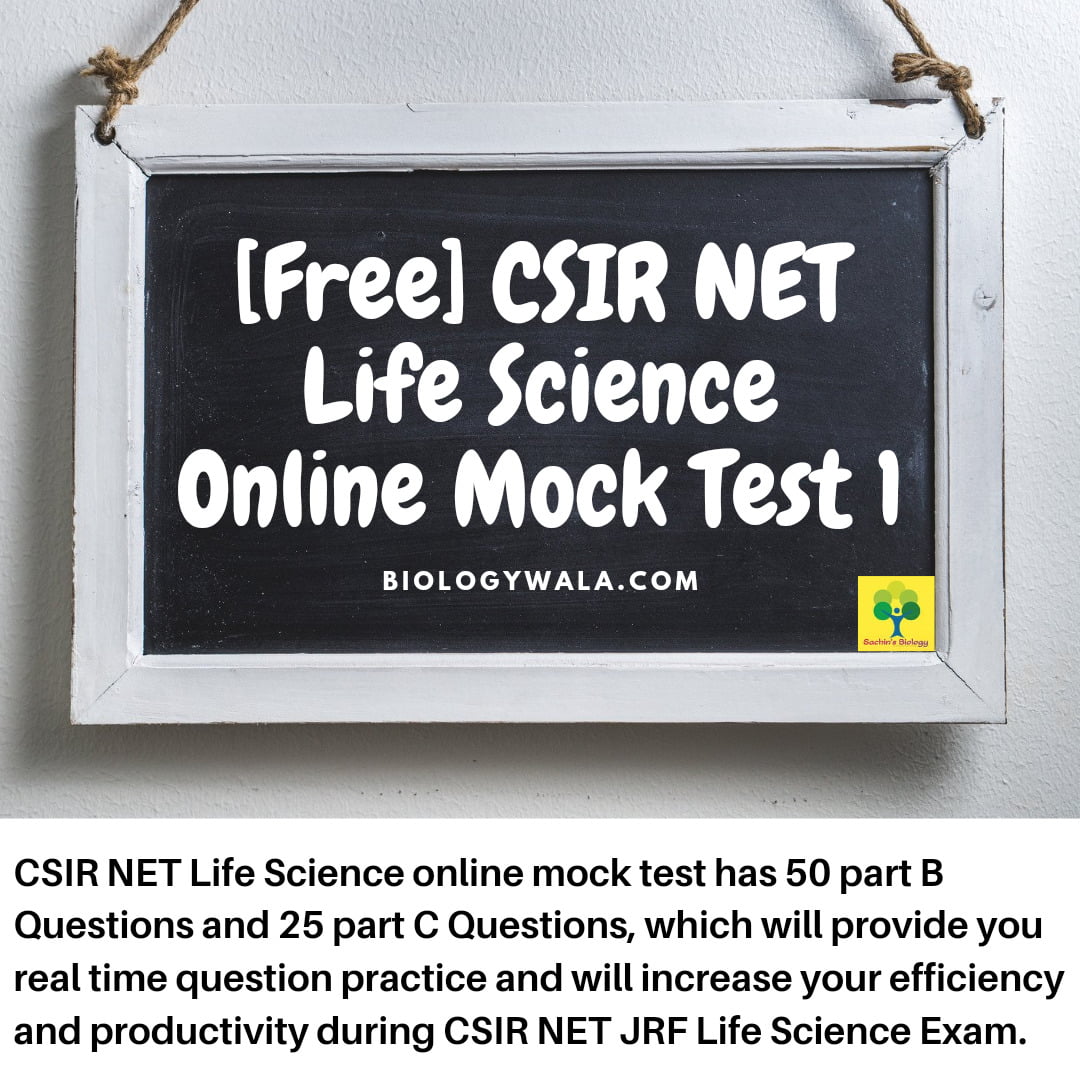 Let's start CSIR NET Life Science Online Mock Test 1
You will also like:
This is it for today!!! If you think this test and has helped you or you have any suggestions or requirements related to biology questions, then do comment below. Prepare smart and hard for the exam make your family and yourself proud, because NO ONE GONE DO IT FOR YOU !!! See you in the next article.
If you want important notes and updates about exams on your mobile then you can join SACHIN'S BIOLOGY on Instagram or Facebook and can directly talk to the founder of Sachin's Biology and Author of biologywala.com Mr Sachin Chavan M.Sc. NET JRF (AIR 21) GATE, MH-SET!